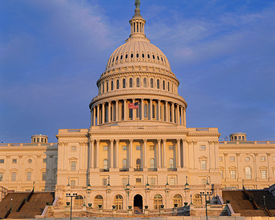 With the announcement by President Obama that US forces will leave Iraq by the end of 2011, as many as 40, 000 US servicemen and women will be returning home. Not all will be needed in stateside assignments. This fact, coupled with the estimated 14 million unemployed and 8.8 million under-employed, it is unlikely many of these honorably discharged vets returning to civilian life will walk right back into jobs.
Can the USA determine to resolve this potential insult by passing the American Jobs Act?
For example, this "every-man enlisted soldier" is twenty five year old who in his / her enlistment has likely served one if not two tours in a war zone, your choice (Iraq or Afghanistan). They, according to the Heritage Foundation, are 98.6% high school graduates most with semi-skilled technical training and all who possess a basic training completion which required of them focus, demonstrate capacities including dedication, team-work, team-building, crisis management, inter-personal communication and physical fitness. Did I mention they can work under pressure and deadlines?
Those qualifications, stated in detail on a DD-214, would welcome an interview at any company. The problem is many really don't have the demand for additional employees at this time; there is just not the demand.
So, do we relegate these men and women to under-employment or deferred employment by asking them to enter college on the GI Bill ? That is "kicking the can" down the street and our men and women deserve far better.
According to the Heritage Foundation the cost to deploy a US Soldier in Iraq for one year is $390,000. Moving even a portion of this current expense (and ready manpower) through public-private partnerships and contracts would accomplish two very important dividends;
1. Create Jobs and Grow the Economy
2. Rebuild an Aging Domestic Infrastructure
The tax-concession points of the President's plan are stout and essentially call for the following:
Dividend # 1
50 percent reduction in payroll taxes for the first $5 million in wages paid by small businesses.
Temporary elimination of employer payroll taxes for small businesses on new workers hired or on raises given to existing workers.
Extension of the 100 percent expensing of investment for company purchases of equipment.
Tax credits ranging from $4,000 to $9,600 for businesses that hire unemployed persons.
Relaxing and expanding regulations that allow unemployed persons to start their own companies.
Dividend # 2

Investment in infrastructure projects.
According to columnist Mike Periue, "Job creation is stimulated by increased demand. Companies hire more people when they know with great certainty that demand for their product or service is going up. While a tax reduction linked to hiring is always welcome (like any tax cut), this doesn't do much to stimulate demand or increase the clarity with which business owners can predict overall economic conditions in the short term. As long as our economy is characterized by lackluster demand and uncertainty about the future, hiring will not increase significantly." Tax breaks alone are not going to solve the issue.
I say demand a peace dividend if the welfare (small w) of the American people is considered. Rebuild our great land (roads, bridges, schools) and through this tactile process innovation and creativity will surely be sparked for it is our credo and nature to doggedly resolve problems great and small.
Our grandparents were a part of what news-author Tom Brokaw called the "Greatest Generation". I suggest the next greatest generation is on duty tonight as a Marine, Airmen, Coasty or Sailor. Let's create a dividend which results in a stronger and greater "land of the free and home of the brave."
Call your Congressmen and Senator today to support the President's American Jobs Act.
---