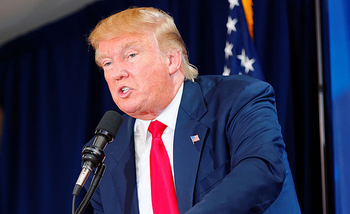 Granger MacDonald, chairman of the National Association of Home Builders (NAHB) and a home builder and developer from Kerrville, Texas, issued the following statement after the Trump administration announced this week it would wind down the Deferred Action for Childhood Arrivals (DACA) program, which has allowed young people known as "Dreamers" who were brought to this country illegally as children to live and work:

"President Trump's call to Congress to find a permanent legislative solution to protect the 'Dreamers' underscores the urgent need for lawmakers to pass comprehensive immigration reform. Given the chronic shortage of residential construction workers, there has never been a more critical time for Congress to enact effective reforms that would help revitalize the economy and boost the housing sector.

"NAHB believes that any comprehensive reform should protect our nation's borders; include a new, market-based visa program that would fill labor gaps to ensure that the nation has a workforce that is sufficient to meet its housing construction and restoration needs; and provide a workable employment verification system. A successful guest worker program will help alleviate the current labor shortage in the residential construction sector, quicken the rebuilding efforts in Texas and support the overall economic growth of this nation."