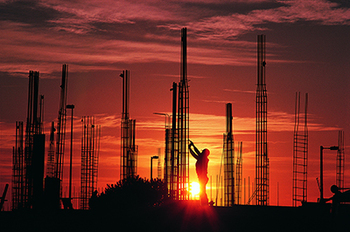 The National Association of Home Builders chairman Randy Noel just issued the following statement this week regarding President Trump's announcement to impose tariffs on steel and aluminum imports:

"It is unfortunate that President Trump has decided to impose tariffs of 25 percent on steel imports and 10 percent on aluminum imports. These tariffs will translate into higher costs for consumers and U.S. businesses that use these products, including home builders.

"Given that home builders are already grappling with 20 percent tariffs on Canadian softwood lumber and that the price of lumber and other key building materials are near record highs, this announcement by the president could not have come at a worse time.

"Tariffs hurt consumers and harm housing affordability. We hope the administration will work quickly to resolve these trade disputes regarding lumber and steel so that businesses and consumers have access to an adequate supply at a fair market price."