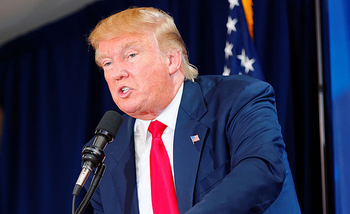 The National Association of Home Builders commended President Trump this week for putting housing finance reform at the top of the national agenda and signing a memorandum directing relevant agencies to develop a plan that will help more Americans achieve the dream of homeownership in the U.S..

"We applaud the president for taking an active leadership role to revamp the nation's housing finance system," said NAHB Chairman Greg Ugalde. "NAHB is especially pleased that his memorandum specifically cites the importance of preserving the 30-year, fixed-rate mortgage, which has enabled millions of American families to build wealth and financial security through homeownership."

The president's announcement follows two days of hearings before the Senate Banking Committee earlier this week on Senator Mike Crapo's proposal to overhaul the housing finance system. Ugalde testified on this issue yesterday before the panel, and these developments should build momentum for the administration and Congress to work together to achieve comprehensive reform that improves the nation's housing finance system.

"The right reforms are critical to maintain a healthy housing market and ensure that single-family and multifamily housing credit for sale and rental properties remains readily available," said Ugalde.

The next step is for Congress to move this process forward to revamp the housing finance system in a way that won't interrupt the flow of credit.

"NAHB looks forward to working with the White House and Democratic and Republican leaders in Congress to pass bipartisan housing finance legislation that provide certainty to the marketplace while maintaining the proper level of government support for housing in all economic and financial market conditions."