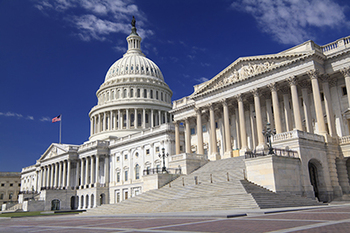 Dean Mon, chairman of the National Association of Home Builders (NAHB), issued the following statement this week regarding the Senate passage of the nearly $2 trillion stimulus package to combat the coronavirus pandemic:

"The Senate has taken an important step forward to help American families and businesses that have suffered economic hardship stemming from the coronavirus outbreak. This bold, bipartisan economic stimulus package contains key provisions to help small businesses, including many home building firms, to keep their doors open and meet their payroll requirements. It also provides needed cash infusions to families to help them pay their mortgage or rent during this unprecedented hit to our economy. The House needs to act promptly to pass this bill and get it to the president's desk for his signature.

"Given the magnitude of this crisis and its ongoing detrimental effects on the housing sector, further action may be necessary. NAHB will continue to work with Congress to ensure any future stimulus package addresses the need of small businesses and the housing community."

MBA President and CEO Bob Broeksmit, CMB, also released the following statement regarding the overwhelming bipartisan Senate passage of the Coronavirus Aid, Relief, and Economic Security (CARES) Act:

"MBA commends the Senate's passage of this relief package, which will benefit the millions of Americans negatively affected by COVID-19. We deeply sympathize with those who are struggling due to this pandemic. Fortunately, there are specific provisions in this package to provide programs for those who need assistance.

"Importantly, this legislation includes funding that can be leveraged to create a broad, dedicated Federal Reserve liquidity facility. It is critical that the Federal Reserve and U.S. Treasury swiftly establish a financing program to help some mortgage servicers provide the unprecedented levels of mortgage payment forbearance required under the legislation to help homeowners facing COVID-related hardships.

"MBA recognizes this bill will now move to the House of Representatives for its consideration tomorrow, and then swiftly to President Trump to be signed into law. The real estate finance industry looks forward to continuing to work with the administration, Congress, the Fed, and state and local officials to ensure that borrowers, renters, and small businesses are properly supported and protected during this pandemic."