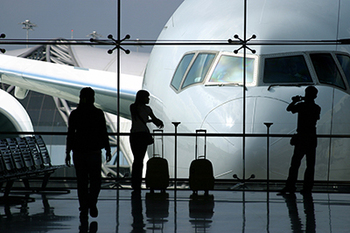 Based on new research by WalletHub, the coronavirus pandemic has wreaked havoc on many of America's "non-essential" industries. That includes tourism, as countless attractions have closed down, from commercial hotspots like Walt Disney World Resort in Orlando, Times Square in New York City, or natural wonders like Grand Canyon National Park. Even if tourist spots were open, though, they wouldn't see much business, as Americans are either encouraged or mandated to practice social distancing and stay at home.

WalletHub's Adam McCann reports as tourism suffers, workers will bear the brunt of the difficulty. According to data from the U.S. Travel Association and Tourism Economics, there could be as many as 5.9 million jobs lost due to declining travel by the end of April. However, the stimulus package signed by President Trump may provide some aid to the industry in the form of business loans, tax relief and other financial support.

Some states have taken more of a blow to their travel industries during the COVID-19 crisis than others. In order to find out which states have been hit the hardest, WalletHub compared the 50 states and the District of Columbia across 10 key metrics. Their data sets range from the share of businesses in travel and tourism-related industries to travel spending per travel employee and presence of stay-at-home orders.

In a short Q & A with WalletHub staff below, additional market context was revealed.

(Q) Why has coronavirus impacted tourism most in Hawaii?

"It's probably no surprise that Hawaii is one of the states hit hardest by COVID-19 when it comes to travel and tourism because those industries comprise a far larger percentage of businesses in Hawaii than in other states, at 29 percent," said Jill Gonzalez, WalletHub analyst. "While it's well known that Hawaii is a popular tourist spot, many people don't realize just how much of Hawaii's GDP relies on travelers from all across the globe - 14 percent. Hawaii also has a greater share of consumer expenditures on travel than any other state."

(Q) New York, Florida and California are some of the biggest tourist destinations in the U.S., and also some of the states hardest hit by COVID-19. How has their tourism been impacted

New York ranks as the ninth most impacted state for tourism. That's certainly not a surprise considering the state has nearly 40 percent of all COVID-19 cases in the U.S.," said Jill Gonzalez, WalletHub analyst. "Florida ranks as the sixth most impacted in the nation, while California ranks 10th. All three states currently have a shelter-in-place order, so it makes sense that their tourism industries are suffering as a result."

(Q) How can Americans continue to support the tourism industry without traveling?

"Americans should stay away from traditional tourism while this pandemic lasts, even if the cheap prices are enticing," said Jill Gonzalez, WalletHub analyst. "Following proper social distancing protocols will ensure that the economy gets back on track as soon as possible. Americans who are financially well-off might want to consider making a donation to their favorite museum, park or historical site in lieu of visiting in order to help those places survive the crisis."