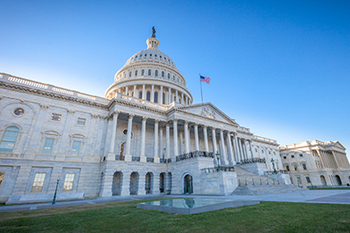 The National Association of Home Builders chairman Jerry Konter issued the following statement in response to this week's House Ways and Means Committee Hearing, Nowhere to Live: Profits, Disinvestment, and the American Housing Crisis:
"Committee members at today's hearing would have benefited by hearing directly from builders and developers who can best speak to the challenges and barriers to solving our housing crisis. Rising home prices and interest rates are taking a terrible toll on housing affordability, with 87.5 million households -- or roughly 69% of all U.S. households -- unable to afford a new median-priced home.
"The housing affordability crisis is driven by one factor: as a nation, we have failed to produce enough housing to keep up with demand. With the threat of a recession looming over the economy, production-focused incentives have the potential to help housing recover quickly and reduce inflationary pressures. NAHB supports ways to incentivize housing such as the Affordable Housing Credit Improvement Act (H.R. 2573), and converting the mortgage interest deduction to a targeted, ongoing mortgage interest credit, which would better reach lower and moderate-income Americans.
"Congress can and must use its legislative tools to help reduce recession risk and increase the probability of a soft economic landing. Passing legislation that will help the home building industry increase the much-needed housing supply and directly confronting the supply-side challenges that are driving inflation are a start. And finally, we urge Congress to call on the Biden administration to suspend tariffs on Canadian lumber imports into the United States and to immediately enter into negotiations with Canada on a new softwood lumber agreement."