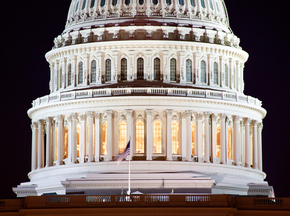 Harvard law professor Elizabeth Warren, a warrior in the fight to gain more transparency on Wall Street, is in a tight Senate race with incumbent Republican Sen. Scott P. Brown. The race is shaping up to become one of the most expensive in U.S. political annals, according to various published reports.
Warren wants to become the first woman elected to the Senate from Massachusetts.
Through March 31, Senate candidates, including those who had dropped out, had raised $33.1 million, more than in any other Senate contest. Warren had brought in $16 million and Brown $12 million, according to the Center for Responsive Politics, a Washington-based research group.
In Massachusetts alone, Warren raised $3.1 million in June.
It's a race that lags far behind the media exposure triggered to date on the Barack Obama-Mitt Romney contest. But the Warren-Brown contest is worth noting.
The 63-year-old Warren is feared in many Wall Street and congressional circles for her direct questioning of principals involved in financial scandals or unethical conduct of any stripe. She has a machine-gun-rapid style of throwing her questions at opponents. Warren is nationally known as a consumer advocate in finance protection. She wants federal subsidies to end for big oil companies.
Liberals love her. Republicans and bankers hate her. Independents favor the 52-year-old Brown.
Brown shocked Democrats in 2010 by winning the seat that Edward M. (Ted) Kennedy held for 47 years. Kennedy died Aug. 25, 2009 at 77.
Religious leaders supported Brown in a January 2010 special election. He defeated state Attorney General Martha Coakley, a Democrat, and became the state's first Republican in the Senate in more than 30 years.
The New York Times has reported that "In a display of political muscle, Ms. Warren won 95.7 percent of the vote of the 3,500 delegates attending the state party convention in Springfield, Mass. in June 2012. With the size of her victory, she avoided a party primary in September."
Warren is best known for proposing and helping create the federal Consumer Financial Protection Bureau as part of the Dodd-Frank financial regulatory reform passed in 2010. The bureau was created to protect consumers against deceptive financial products.
In 2008, she publicly criticized Obama's Troubled Asset Relief Program (TARP). She said it was out of control. Warren faulted then Treasury Secretary Henry M. Paulson Jr. for failing to address the foreclosures that were causing the losses that had put banks on the financial ropes.
In 2009, she told a Congressional panel the TARP program may have overpaid for bank shares it had purchased by possibly 30 percent.
She warned that some of the programs being conducted under the bailout umbrella were vulnerable to fraud. Warren urged Obama to demand bankers show greater transparency and accountability to taxpayers.
Warren bashes Brown for voting against three parts of Obama's plan to create employment opportunities in Massachusetts and elsewhere. The failed bills included $175 billion for highways, $60 billion for other transportation infrastructure and $35 billion for teachers, police officers and firefighters.
Brown says he voted against the spending bills as part of his long- standing effort to keep taxes down. Brown's staff points out he initiated two jobs bills that did pass: One to provide incentives to businesses that hire veterans and another to repeal a 3 percent withholding tax on companies that have contracts with government agencies.
Warren also criticizes Brown for voting against repeal of the Big Oil Tax Subsidies Act. That legislation would have closed $24 billion in tax loopholes for the petroleum industry, Warren argues.
Brown says he opposed the measure because it would have done nothing to reduce fuel prices at the pump.
Where do you put your money on in this race? Mine is on Warren, all the way.