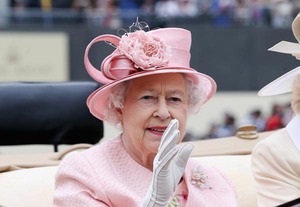 Scotland's 4.1 million eligible voters go to the polls September 18, 2014 seeking a referendum that would place the country on a road to independence. They can only vote 'Yes' or 'No'. The voting age has been lowered to 16 for all residents.
The event has suddenly turned into a blockbuster of controversy in Great Britain and throughout the European Union. It has become known in many quarters as Team Scotland versus Team Westminster.
Scotland has been part of the United Kingdom since 1707.
Critics predict an independent Scotland would create unprecedented economic and political chaos throughout Europe at a time when many countries are struggling to rebuild their commercial and financial systems.
For Scotland, an independent country could translate to lower taxes and even better medical coverage for all residents, argue the pro-independents.
The planned referendum has prompted Great Britain's Prime Minister David Cameron to campaign vigorously against the independence move. He is furious at Scottish politicians for pushing the referendum at this time.
The break from Queen Elizabeth's Buckingham Palace would mark the 12th unsuccessful attempt in 31 years that Scotland has tried to secede from the United Kingdom.
This year's referendum is also expected to follow the same route even though some polling gurus predict a much closer vote than the previous events generated.
Public opinion polls on the referendum are published daily throughout Great Britain. Bookmakers have been quoting odds more rapidly than they do for even the major horse races.
But the newest poll shows that 53% of Scots plan to vote No in the upcoming referendum.
The survey, carried out by Survation for the Scottish Daily Record newspaper, showed 47% plan to vote 'Yes'.
The figures excluded 10% of people who were undecided.
Even American polling expert Nate Silver said in August 2013 that the yes campaign had "virtually no chance" of winning the referendum.
Still, pro-independence factions remain excited as they note that 2014 would be the 700th anniversary of the Battle of Bannockburn and that Scotland will also host the 2014 Commonwealth Games and the 2014 Ryder Cup - favorable omens they predict that will ultimately lead to Scotland's independence.
Almost daily marches and rallies have been staged. Debates over the issue of independence have taken place on television, in small and large communities and within universities and professional societies.